Untitled
Hello use this page for talking about the wiki! Mario360PS (talk) 19:01, June 19, 2015 (UTC)
Okay
Okay
DON'T MAKE FAKE PAGES
Your nice
Who the hell put this Tinkerbell crap? I'm the person who keeps an eye on crap.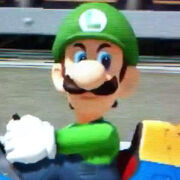 MarioPlushStar
(
talk
) 22:05, August 27, 2015 (UTC) 
Who Put this Crap on the Homepage
Why is this crap on the homepage? Whoever did it, Please don't do it again
SMLFan101 (talk) 22:27, August 27, 2015 (UTC)SMLFan101
Hello
I'm an admin now, and I recently blocked Brightonskinner for not letting us edit short pages that need to be. FlandreAndTakane333 aka AlexFlandreFanatic


 (talk) 00:55, November 8, 2016 (UTC)
w a n n a   s e e   m y    p e n s i l ?
Ad blocker interference detected!
Wikia is a free-to-use site that makes money from advertising. We have a modified experience for viewers using ad blockers

Wikia is not accessible if you've made further modifications. Remove the custom ad blocker rule(s) and the page will load as expected.